South Windsor's Swim and Dive Team Push Through With an amazing record despite Covid Restrictions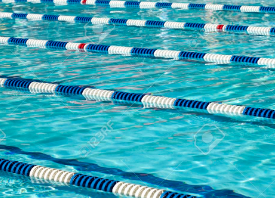 South Windsor High School's Swim and Dive Team have struggled immensely this year during their season. Covid restrictions have prevented them from having anything close to a normal season; however, they are still working hard to make the best of it.
Winter sports in the South Windsor district got cut short due to the infection rate being too high to begin at a normal time. Every winter sport from Basketball to Hockey had their season cut in half due to the pandemic. However, Swim and Dive was dealt the worst hand out of all these teams, since they were one of the only teams to be unable to have any in person competitions.
They were forced to have full virtual meets, even though teams like Basketball and Hockey were still able to have in person games.
 Captain Ryan Dunia is a senior on the team:  "I feel like the school put us full virtual without considering that swimming is the most covid safe sport," stated Ryan. "I understand their worry; however, being in person in a race is very important for swimmer to stay motivated and to achieve best times." 
Even though the team got the shorter end of the stick this season, they still managed to push through these limitations and practice hard throughout the 7 week season. Coach Laura Mgclachlin is proud of her boys for giving it their all during these trying times. 
"When they told me the meets were going to be fully virtual my expectations were low…However we have lost 2 out of the 6 meets we swam this season and so far they are really giving it their all. Not to mention that every meet at minimum had a handful of our swimmers break ground on new times and new records, I honestly could not be prouder of these guys," Coach Laura stated.
The Swim and Dive Team has their senior night coming up on Friday, March 12th. The team plans on bringing their A game, and leaving it all in that water no matter what.