Chadwick Boseman Receiving Nominations For Even More Outstanding Work After Passing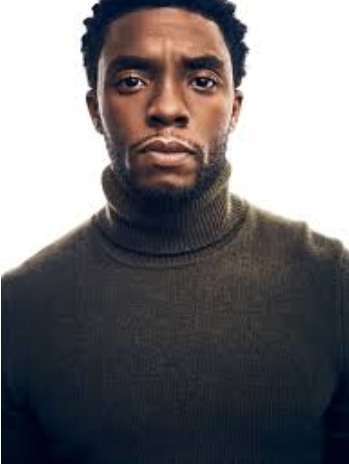 In the history of the Screen Actors Guild Awards, no one has been nominated more than four times for an award, except for the late Chadwick Boseman
Ma Rainey's Black Bottom and Da 5 Bloods are two movies that focus on African American people and their stories in life. Chadwick Boseman was able to star in both and get these nominations:
Outstanding Performance by a Male Actor in a Leading Role (Ma Rainey's Black Bottom), Outstanding Performance by a Male Actor in a Supporting Role (Da 5 Bloods), Outstanding Performance by a Cast in a Motion Picture (Da 5 Bloods and Ma Rainey's Black Bottom).
The Screen Actors Guild Awards is a televised awards ceremony to exclusively honor performers on the big screen. Actors and actresses receive nominations for their work and outstanding performances. This ceremony has been around for 27 years and even comes close to the Oscars and Grammys' importance.
"The actors' guild is more comparable to the academy in its size and membership. Over the last three years, every SAG winner has gone on to win the Oscar, too, so when it comes to awards-season bellwethers, few shows ring louder and truer," says Kyle Buchanan, a writer for New York Times and reporter that writes about movies and entertainment. 
Both films feature a black cast, with Da 5 Bloods being about 5 black troops in the Vietnam war storing their treasures and finding ways to retrieve them after it's destroyed, and Ma Rainey's Black Bottom is about a black female singer overcoming racism and misogyny as an artist. 
Boseman makes this history and adds to his list of accomplishments, and deserves these titles for his amazing performances throughout his career. It is even more outstanding that he achieved these as a black male actor for the first time in history. People love and appreciate him for his iconic roles in Black Panther, and even more, praise will be directed towards him for these roles also.
The SAG awards will air on April 4, 2021, at 9 PM on TNT, be sure to check it out!