SWHS Students Unite for Underprivileged Girls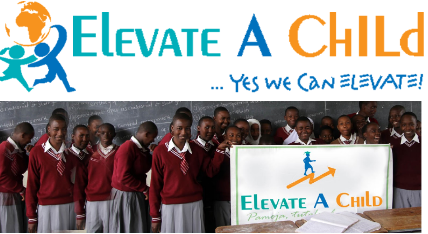 2020 has been crazy for all of us, but there are so many opportunities for clubs and a large amount of new virtual technology that allows us to be able to participate in some activities. Although many find discomfort and horror in the events during this past year, there is also good that has come out of these rough times.
Experiencing pain and feeling unaccepted in her community in these unprecedented times, one student decided to turn the bad that was going on in our country and flip it into an opportunity for hope. Olivia Liegl, a sophomore at SWHS worked hard to create a place where girls could come together and empower each other to be strong and unafraid, by working to create better lives for underprivileged girls in other countries and girls/women in our own community, "I not only decided I wanted to create a community within my own town but internationally as well; as I have always been fascinated with different cultures and of people living in societies outside my own," Liegl says.
In the club, students discuss major issues for girls/women and work to break up the agitation and fear that derives from these problems. The club allows teens to work together to come up with solutions to fix these flaws. These issues are then discussed with pen pals in other foreign countries where girls are less privileged. 
In partnership with Elevate A Child, SWHS students work with girls from across the globe to spread positivity, kindness and courage. The opportunity allows students to  build not only a friendship with another girl who may not have the same privileges, but also works to help spread ideas and  connect with the pen pal so both girls can discuss issues affecting women together. 
Being in the club has definitely let me view issues in a different way, and has helped me find the hope in our struggles instead of the hurt.
One aspect of the club  that really pushed me to join was how, discussing problems women are facing with pen pals , gives an opportunity for underprivileged girls to unite with members from SWHS and feel like they are making a difference. The club empowers different women with different backgrounds, lifestyles who are from across the globe to come together despite their differences which is really special and an important trait the club carries.
When asking Olivia why she started the club she reflected on the current events, and opened up about how they affected her, and spoke about how she let them empower her to make a change, "I have started this club Unified for Underprivileged girls as a way to further empower and inspire students at SWHS to become advocates for women's rights and access to education everywhere," Liegl says. 
The club took a lot of work but with help from other women she was able to make it happen, "I soon realized all of these concepts and ideas had a recurring theme, women. And so with the help of all the women in my life and the pen pal organization Elevate a Child, a vision that I've had for roughly 7 months was finally actualized,"Liegl states
 Just the story of how the club came to be, what one girl started in a time of uncertainty, inequality and a time where our nation was more divided than ever is an inspiration in itself. United for Underprivileged Girls is a lesson for our community that shows we are stronger when we come together, and when we build off each other's ideas the developing effect is always more powerful.