FKA Twigs Announces GoFundMe For Sex Workers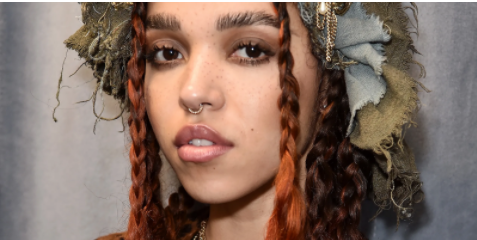 Singer FKA Twigs calls us to act in these harsh times. Upon reflecting on her past decorated with little unreliable work and the looming threat of abuse she could endure at most every potential corner; The Avantgarde extraordinaire became inspired to begin a GoFundMe designed to support sex workers and strippers during our worlds unruly era of Covid 19.
Back in August Twigs announced her plans for assisting and bringing visibility to the work ethics and stigmatized world of sex work, "I feel like now is the time for me to step forward, pay respect and shine a light on the challenges facing sex workers, especially during these uncertain times. Sex workers I know and have met have discipline, craft, talent, and work ethic — not only do they deserve better long-term, but their income has been wiped out by the lockdown and many are invisible to the financial aid available to others." However Twigs admiration for sex workers and strippers respectively have never been lost on the internet, as the practice of utilizing pole dancing within the performances and visuals of her songs have become commonplace in the context of emotionally vital songs such as "cellophane"; indeed displaying the concurrent beauty in the artform for audiences. 
Consequently, those surveying the post were made aware of how Twigs past has influenced her interest in the sport and artistry of pole dancing when she elaborated on how sex work saved herself financially back in her late teens, "I was 19 when I learned my first pole move, I learned a back hook spin from a stripper when I was working as a hostess in a gentleman's club." Twigs further highlights how formative this living experience was for her, "My lived experience as a very young woman in these environments has not only informed the strong and formidable woman that I am today, but also a lot of my work as a music and visual artist — sometimes even subconsciously."
Bringing us to a point of her career where she is enjoying massive success with her Sophomore album "Magdalene" which came out back in 2019, and an FKA Twigs that has been emboldened by her past to take action and be an active voice for sex workers. Therefore she launched the fundraiser and partnered with sex worker support agencies, Sex Worker Advocacy and Resistance Movement (SWARM), Lysistrata, and East London Strippers Collective. Beginning with the artist's personal donation of £10,000 (roughly equal to $13,000), the GoFundMe has been able to garner up to £26,707 ($32,381) out of their £30,00 ($36,374) goal.
FKA Twigs before us is injecting a new mentality on Sex Work, wishing to break the stigma of the "dirty hooker" or "Slutty Pole Dancer" The Artpop icon demands the world to respect the work ethic and tribulations faced by those in the line of sex work and it is apparent she will be committed for what seems to be a career-long fight for acceptance.