NBA Switches Official Game Ball from Spalding to Wilson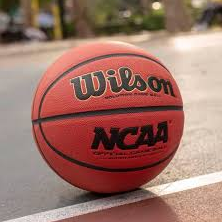 The NBA (National Basketball Association) is switching from Spalding to Wilson as its official game ball starting in the 2021-2022 season. Since 1983, Spalding has been the official game ball for the NBA since 1983. Before Spalding, 
Wilson was the game ball for the NBA before Spalding. Now it is returning to the league next year. Along with the NBA, WNBA and the G-League will also be switching to Wilson as well. 
The league will be having its 75th anniversary next year and in these 74 years, the game ball has changed just four times. 
Players around the league will most likely be happy that they're not switching the specifications of the ball, meaning it will remain the same feel just a different brand. "Our commitment to growing the game of basketball on the global stage is at the heart of Wilson and our new partnership with the NBA," General Manager for Wilson Basketball Kevin Murphy stated.
As far as the NBA season this year goes, NBA commissioner Adam Silver held a conference call on Tuesday. Silver hopes in the next two to four weeks he can make a decision on reopening the league. There are two locations where Silver hopes they can resume play: Disney World in Florida and Las Vegas. The league has been opening training facilities and expects most of the teams will have their facilities open by Monday. When speaking about if positive cases in the NBA for COVID-19, Silver said in the meeting if a positive test "would shut us down, we probably shouldn't go down this path." 
The NBA hopes to finish their season soon so they can focus on next year and Wilson will look to be the new game ball for the NBA and other leagues.