'Captain America' Actress Arrested on New Years Eve for Murdering Her Mother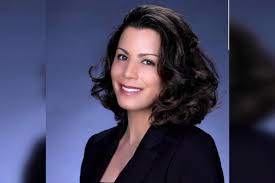 Right before the new year, Mollie Fitzgerald, 38, was arrested in Kansas for fatally stabbing her mother. Patricia Fizgerald, Mollie's mother, was found dead at her home in Olathe, which is roughly 22 miles southwest of Kansas City on December 20. Fitgerald was quickly noticed by the public in this story as a current actress, who has had a relatively busy and successful career up until this point. 
"Olathe police said that officers were called to the home for a report of an armed disturbance and that when they arrived, Patricia Fitzgerald, 68, was suffering from a stab wound," according to NBC News. 
Mollie Fitzgerald's arguably biggest role came in playing a small role as Stark Girl in "Captain America: The First Avenger," while also working as an assistant to the director, Joe Johnson. 
She told a comic book publication after the movie came out that, "being a part of this production has been one of the best experiences of [her] life." 
She also took part in "Trouble Is My Business," which came out in 2018, and on top of acting, has, "written or directed several other movies, most prominently the thriller "The Lawful Truth" in 2014 and the comedy "Absurd Illusions" in 2011, in which she also had a starring role." 
Another member of the Fitzgerald family, Patricia's brother, Gary Hunziker, told The Associated Press and he was informed of his sister moving back to Kansas City from the Houston area, but did not know what led to the incident. 
He tells USA News that, "We were shocked… But it doesn't matter the circumstances – the loss of a sister is what it's all about."  
Mollie Fitzgerald has decided to represent herself in court after getting a law degree from the University of Houston and is being charged with second-degree murder and jailed on a $500,000 bond.