Fashion at the AMA Red Carpet Show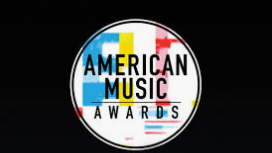 The music industry's biggest names were out in full display at the 47th American Music Awards. And if Sunday night's red carpet was any indication of the night, then the artists wanted to have fun celebrating their industry. It was not a night of demure evening wear at LA's Microsoft Theater, with the stars appearing in hues of several colors and expressive silhouettes. Among the most popular looks included Lizzo, Billie Eilish, Halsey and no mentioning of red carpet looks would be complete without mentioning Billy Porter.
Lizzo appeared at the awards dressed in a ruffled orange Valentino dress. That provided an eye-popping ensemble that paired with the artists' bubbly personality quite nicely. But at the 47th American Music Awards, it was Lizzo's purse that had viewers obsessed. As the breakout artist appeared holding between her fingers a miniature purse as well designed by Valentino. The truly iconic accessory would usurp several other attendees' entire garments, as no one could expect such a unique piece of miniature glamour.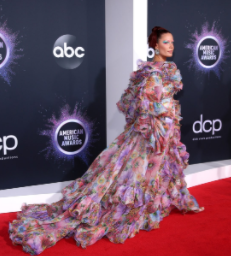 Another outfit was not complete without a flashy accessory. Billie Eilish, superstar singer-songwriter attended the American Music Awards in a bonnet laced in a shimmering thread, covering her face in a thin curtain of glitter. Paired with the flannel ensemble that covered the remainder of her body, this clash between colors grasped at viewers' attention. Draped in a floral garment, Singer Halsey appeared in a Marc Jacobs gown featuring a flourish of blooming flowers. The flowers doused in color would enhance the singer's defined features. As Halsey donned vibrant makeup that would couple quite impressively with her dress.
No red carpet roundup would be complete though without Tony award-winning actor Billy Porter. Beginning last year every award show the actor has attended has shocked audiences. Defying gender norms and traditional style, it was no different at the American Music Awards. Clad in an all-white ensemble that cascaded across the red carpet magnificently. Topped with an abstract head topper, Porter turned heads and possibly stole the red carpet scene without even being nominated! The American Music Awards truly provided a fantastic selection of elaborate and bright outfits fabulously worn by many nominees and celebrities.