Bernie Sanders Recieves Multiple Endorsements at 'Bernie's Back' Rally in Queens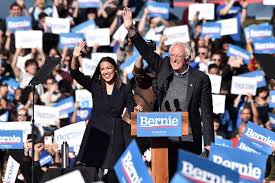 Last Saturday, Vermont senator and presidential candidate, Bernie Sanders, made his return to the campaign trail with a massive rally held in Queens, New York. Sanders had been off the campaign trail for a couple of weeks after he suffered a heart attack, which caused some people to question his health and age. With an estimated 26,000 people attendance at the "Bernie's Back" rally, Sanders put many of these doubts to rest, as this was the largest rally by any Democratic presidential candidate so far this year.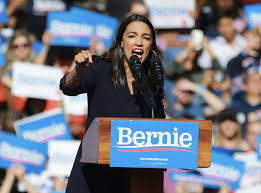 While Sanders made numerous headlines with the number of supporters and his return to campaign trail, the other major headline was the endorsements that Sanders received, one being from Alexandria Ocasio-Cortez. A.O.C. made her endorsement official during a long, emotional speech during the rally.
"I'm proud to say that the only reason that I had any hope in launching a longshot campaign for Congress is because Bernie Sanders proved that you can run a grassroots campaign and win in an America where we almost thought it wasn't possible," Ocasio-Cortez said.
Bernie has also been endorsed by Reps. Ilhan Omar and Rashida Talib, both of whom are part of "The Squad" with A.O.C.. They are some of the most influential young liberal women in the world who have gained massive support throughout the country. The 4th member of "The Squad", Ayanna Pressley, has yet to make her decision on who she is endorsing.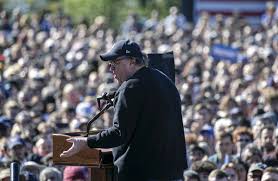 Bernie was also endorsed by filmmaker Michael Moore, who also gave a big speech.
He argued," So, what do they say? "Bernie's too old! Bernie's too old!" Yeah, well, here's what's too old: The Electoral College is too old. That's what's too old. A $7.25 minimum wage, that's too old! Women not being paid the same as men, that's too old! Thousands and thousands of dollars of student debt, what is that? Too old!
Bernie Sanders' closing remarks at the rally have become a viral rallying cry. He asked the crowd of over 26,000 to look at their neighbors and ask themselves if they are willing to fight for someone they don't know. He argued that we need to fight for immigrants even if you are not an immigrant, fight for poverty even if you are not poor, fight for minorities and women even if you are not a minority, fight for healthcare for everyone even if you have insurance, and so on. People took to twitter and other social media with the viral post, "I'm willing to fight for someone I don't know."