Future Husky: Zach Donahue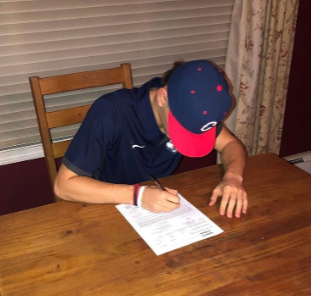 Senior, Zach Donahue, has always been involved and dedicated to a multitude of sports and school activities. Donahue spends his time with friends and family as well as working on improving at the two sports he loves the most; baseball and basketball.
Starting at the age of 4, Donahue has played baseball most of his life. He was introduced to the sport by his father, Jason, and has loved to play it ever since. Donahue later got involved in basketball at age 7, but baseball has remained his favorite sport to play.
Donahue, similar to many other students has committed to UConn Storrs. He will be attending UConn, studying Business Management, and will be joining their baseball team. During his high school career, Donahue has primarily been a pitcher for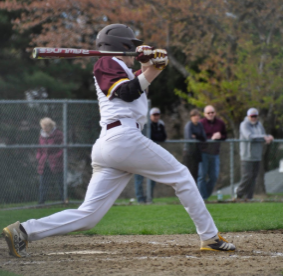 the team. This will be different in college, as they have decided that Donahue's position on the team
will be an infielder. Although this is not the usual position for Donahue, he is "just extremely happy to be chosen at all. It is an honor to be able to play for them." Donahue says that it is possible that he is going to become an outfielder next year.
Donahue chose to go into sports medicine because he is "very passionate about sports and I want to stay in the sports realm if a professional career doesn't work out." He would like to play baseball professionally but knows that can be hard to achieve. We wish the best of luck to Donahue in his future endeavors at Uconn!