Here's What The Annual K-12 Art Show Is All About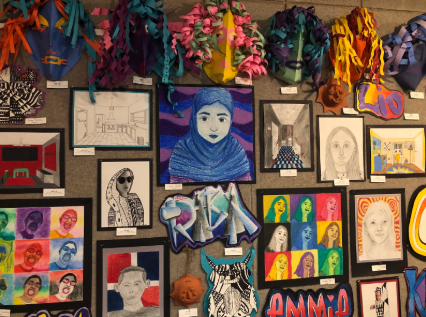 Hang on for a minute...we're trying to find some more stories you might like.
Wednesday, April 24th, from 6pm-8:30pm the 41st annual K-12 art exhibition opened at the public library and is available to view until May 7th. The art show is welcome to anyone and everyone who would like to come support the young artists of South Windsor. Pieces from children as young as 5 and as old as 18 are featured on the upper level gallery, lower level display cases, and lower level gallery.
A variety of different types of art are displayed for the public to awe at; including pottery, drawings, paintings of different mediums (watercolor, tempera, acrylic), metals (jewelry and sculptures), etc. Many students at SWHS are featured in one or more of the galleries, and they all formally received a notice that their work was chosen and were invited to go see it. Junior, Kelli Poolman, stated, "I took advanced drawing last semester and I have two portraits of my best friends in the show."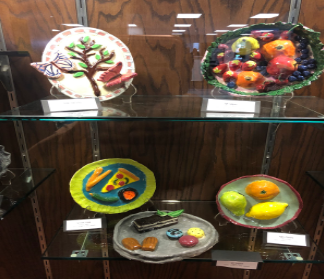 Students have been working on some of these pieces for as long as months, spending all of their class time perfecting their creations. A lot of them even went above and beyond to show their dedication to their projects by making time to work on them outside of class. Poolman said, "I spent 2-3 weeks on each of my projects even though I could've easily finished them in less time. I just wanted to make sure they were showcasing my best ability, detail is important." Some students stayed after school, came in early before school, and even frequently spent their study hall periods in the art rooms. Senior, Esra Eljafarawi, noticed this and exclaimed, "It's really cool seeing talented people being given an opportunity. Especially when it's so difficult to gain recognition in the art community despite the amount of time and effort artists spend on their work." The South Windsor art community is continuing to work hard during the final stretch of the school year, Eljafarawi stated, "Whenever I walk by their classrooms they look really focused on what they are making."