Rosalía: A Rise to Stardom and a Performance at Coachella
Clara Gomes-Ferres
April 22, 2019
In the first few days of Coachella 2019, new performing artist, RosalíaVila, was brought out onto the stage by J Balvin and Sean Paul. Their set had fans that came out to the spring festival celebrating reggaeton and singing along. Coachella served as a great way to kickoff the next chapter of her music career.
Rosalía's music career started off when her song "Malamente" became a hit in Spain when it garnered 20 million views in only three months, the young singer growing up in Sant Esteve Sesrovires. In Catalonia, she has become especially popular towards the end of 2018 into the new year. When she was 17, she would post many videos on Youtube and have a substantial amount of viewers. Her music career became especially recognizable when she moved to Los Angeles and signed with Universal. The singer is also known for her signature clapping motion. The flamenco and Latin pop star has since came out with songs like ¨Con Altura¨ featuring J Balvin, "PIENSO EN TU MIRA," "Me Quedo Contigo," "BAGDAD," "Brillo," etc.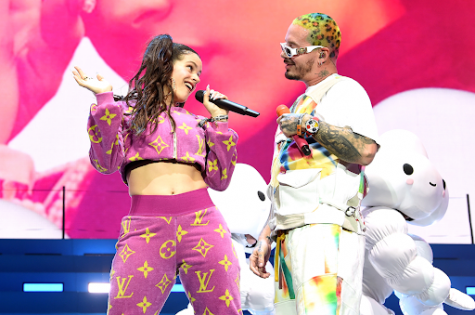 "I think she is so pretty and talented," states SWHS senior Alex Gomes-Ferres. "I wouldn't be surprised if she became the next Shakira."
Many people see that she is not only very stylish, but that her voice is unique when compared to alot of modern pop singers. Coachella is not the only huge accomplishment she has made recently, however. In 2017, her self-titled album had already earned her the nomination for Best New Artist, and she's been performing with popular Latin pop singers since she was a teenager. It looks like there's a lot in store for the artist.