Tight End Rob Gronkowski Announces Retirement from the NFL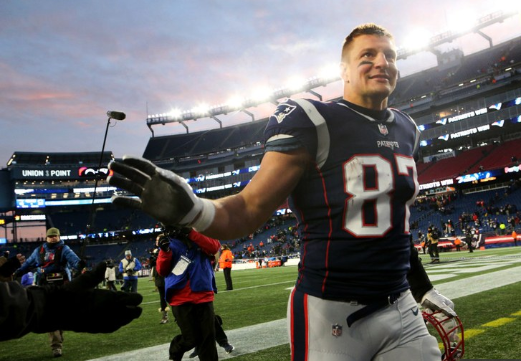 Rob Gronkowski, one of the best tight ends in the history of the NFL, has finally announced his retirement before the start of the 2019 season. Coming off of his third Super Bowl win this past February, the Patriots did not have the best season and had a lot of close calls with teams that weren't projected to be good.
Rob Gronkowski was drafted 42nd overall in the 2010 NFL draft 9 years ago. That year he broke many records as a tight end including leading the NFL in touchdowns in 2011. He also has the most seasons as a tight end with a 1,000 plus yards. These milestones were just the beginning for Gronk as he continued to play at the top of his game with the Patriots for all eight seasons.
While many fans are very upset that he isn't going to keep playing, he has plenty of reasons to hang up his cleats. Over the eight seasons, he has sustained many injuries including a play in 2013 where he tore his ACL and MCL while sustaining a concussion all in the same play. Along with multiple forearm breaks and ankle sprains, you can say he is full of injuries.
Another aspect of why he is retiring is the money that he has acquired over the 8 seasons. According to a sports contract website named Spotrac, Rob Gronkowski has roughly obtained $53 million over the entirety of his career. With that much, Gronk will be able to live just fine for the rest of his life without having to work again.
Some fans have a very rational opinion on Rob Gronkowski's retirement. They are neither sad or happy about his retirement. Junior Alex Blocker at SWHS says that, "It will be hurting the Patriots but, it is good for him to retire." Alex couldn't have put it into any better words as Rob Gronkowski really is doing well now and the Patriots are not because they will be in need of a new starting tight end this fall.