NHL Western Conference Trade Deadline Grades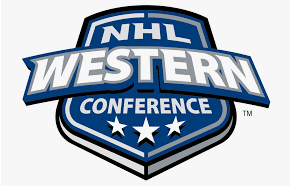 With the February 25th Trade Deadline over and done with, it's now time to break down each Western Conference team's moves from the beginning of the 2018-2019 season (October 3rd) to now and give them a grade based on the quality of players received and dealt out, the value of picks dealt, and the importance of the trade in the long run. Here we go.
Anaheim Ducks: C+
There won't be an immediate impact and result for the rebuilding Ducks, but progress is there. After trading older assets like Andrew Cogliano, Luke Schenn, and Brian Gibbons, they put themselves in somewhat of a strange place by trading younger assets for younger assets. They keep their picks intact and even get a few. A relatively quiet trade deadline for Anaheim, whose fans continue to wait quietly for a big splash in the Pacific Division.
Arizona Coyotes: C-
The 4th place Yotes haven't done much for trades except acquiring AHL depth and dealing away Jordan Weal to the Canadiens after receiving him from Philly a month and a half earlier. For a team in fourth that could be a playoff team this year, they did a lot of selling and got the shaft in some of their deals, giving them a C- grade.
Calgary Flames: B-
Calgary may have done the most by doing very little. Sitting in 1st place in the Pacific with the team they started the season with, they only added depth in defense by picking up Oscar Fantenberg from Los Angeles. They didn't lose much of value but didn't make any big splashes. Either way, they sit in first and should cruise to a playoff spot unless they become riddled with injuries.
Chicago Blackhawks: C
The Chicago woes continue with little actual rebuilding being done within the franchise. However, some light may have been shed this year. The acquisitions of Drake Caggiula and Dylan Strome has bolstered the lineup. Looking ahead, however, Caggiula is on an expiring contract with Jonathan Toews, Duncan Keith, Brent Seabrook, and Corey Crawford. It'll be a busy offseason for the Hawks…and perhaps a disappointing one as well.
Colorado Avalanche: C+
While not obvious at first, the Avs did the most by doing very little. They sit in 6th place in the Central but have a winning record, proving just how good the other teams in the division are this year. Nabbing Derek Brassard from Florida was the right move and can put them as even bigger competitors for a playoff spot. Who knows…maybe they can claim the throne for the first time since the 2013-14 season.
Dallas Stars: D
Let me just take a minute and laugh at Dallas because I'm a Rangers fan. *ahem* HAHAHAHAHAHAHAHAAAAA. Ok, I'm done, but seriously. Dallas' only big trade was for Rangers forward Mats Zuccarello. They lost two picks in exchange. Zucc then broke his arm in the second period of his first game in a Stars jersey and is now on the shelf for a month. On top of that, they traded away more picks for a handful of 3rd-line defensemen. Bad year to be a Stars fan.
Edmonton Oilers: D
Laugh it up, people. I picked the Oilers to win the Pacific Division and now they sit 6th. Then they dealt away Cam Talbot and Ryan Spooner. For what? A backup goalie, Sam Gagner (remember him, Oiler fans?), and a couple of bottom-tier defensemen. In a surprise rebuild year, Edmonton now must decide if they want to resign either Connor McDavid, Leon Draisaitl, Ryan Nugent-Hopkins, or a combination.
Los Angeles Kings: B-
The basement of the Pacific Division is dark, damp, and unpleasant. But fear not LA. A good amount of picks and AHL talent for some players on expiring contracts has given you the freedom to resign Jonathan Quick and Dustin Brown while keeping young talent like Kyle Clifford and drafting even more talent with the picks you just got. On top of that, if you keep losing, you'll get a top-3 pick this year. That's pretty cool!
Minnesota Wild: C-
For a team in 4th place in the Central, you'd expect Minnesota to keep their assets. That includes not dealing away Nino Niederreiter, Mikael Granlund, and Charlie Coyle. On the flip, they picked up Ryan Donato for the rest of the season and Kevin Fiala for a few, but was it really worth it? I guess we'll find out in March.
Nashville Predators: A-
What do you do if you are a group with the most guns? You get more guns, apparently. Sitting in first in the Central Division, the Preds added to their arsenal by acquiring Wayne Simmonds, Brian Boyle, Mikael Granlund, and Cody McLeod. Now, there truly is a juggernaut in Smashville. Hopefully, it's a dynasty for the Predators.
San Jose Sharks: A-
While Gustav Nyquist is only one person, trading for him will help plenty for the Fins. The four left wingers now in the lineup for the Sharks are Timo Meier, Evander Kane, Lukas Radil, and Nyquist. The Sharks have so much firepower all over their lineup and they're going to need it if they want to catch Calgary and beat them out for the Pacific Division crown.
St. Louis Blues: C+
One good trade made by St. Louis to get Michael Del Zotto is all that happened for the Blues staff this year. They sit 3rd in the Central (about time they started contending) and have the firepower to stay there and, hopefully, make a bit of a run in the playoffs. A goalie would've probably been nice but Jake Allen and Jordan Binnington have done well this season.
Vancouver Canucks: B
Picking up names like Tanner Pearson and Josh Leivo was necessary for the Canucks and their development. Pearson is 26, Leivo is 25. Both are on expiring contracts but not many other big names in Vancouver are on expiring contracts except for goalie Jacob Markstrom. Placed 5th in the Pacific Division, the Canucks have the ability and the talent to at least challenge for a playoff spot this year.
Vegas Golden Knights: B-
The only trades that Vegas was involved in after the Max Pacioretty deal was getting Mark Stone from Ottawa and a couple picks from Minnesota in exchange for Brad Hunt. Vegas sits in 3rd in the Pacific right now and need to stay competitive if they want a chance at a playoff spot competing against Calgary, San Jose, and Vancouver. Picking up Mark Stone was the right move; it puts him alongside Pacioretty and Paul Stasney.
Winnipeg Jets: B+
Nathan Beaulieu and Kevin Hayes were must-haves for the Jets. Beaulieu fits well on the 1st line defense. Kevin Hayes slots with Kyle Connor and Nikolaj Ehlers on line 2. The only thing that can screw this Jets team up is a series of injuries. Speaking of, Dustin Byfuglien is on the shelf and when he comes back, look out. Winnipeg is scary now.