California Campfire Taking Over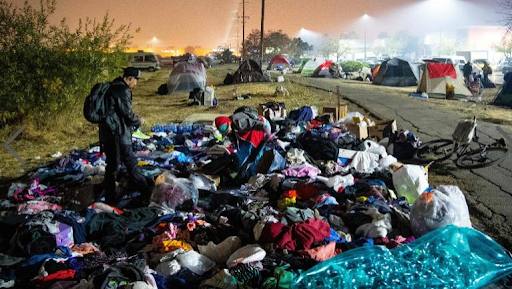 Mariana Rule
November 28, 2018
A wildfire took over Northern California beginning on Thursday, November 8th. There have been 85 casualties recorded thus far, the number still climbing. Thousands of homes have been destroyed and are forcing residents to move, many of whom have been camping in parking lots because there is not a lot of space.
The fire was finally contained on Sunday, November 25th, just after Thanksgiving. According to USA Today, the Campfire was the deadliest wildfire the country has ever had. USA Today also claims that the campfire has destroyed more structures than California's seven worst wildfires combined. Officials said the fire took over 153,336 acres of land.
The 7 inches of rainfall the region had last week helped the rescue search teams to find missing people because it helped to reign in the flames. The hottest spots of the fire were cooled enough for the responders to search through the wreckage. The death total has been added up to 85 people and there are 249 people listed as missing. Whether they have passed or have not been accounted for is unknown.
SWHS senior, Bhakti Patel, has family that currently lives in California. Patel shared that her family is "Safe and was not really affected by the fires." This gave her family some relief and ease to their worries. Although Patel's family was not directly affected, they did "Smell the fire and burning and the air quality was awful." The overall concern for Patel's family did not go away. They were consistently asking for updates and looking for ways to help.
The fire was finally put out, ending its path of destruction. The thousands of acres are being searched through in hopes of finding the 249 missing people. There will be masses of people traveling to their homes to see if their is anything worth saving. The task of starting over and rebuilding their lives begins now.