Heathers Strikes Controversy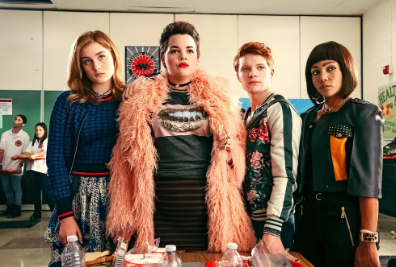 The new TV show, Heathers, premiered on Paramount network on Friday, October 25th. This show is based off of the movie of the same name from 1988 as well as a musical performed off-Broadway in 2014. The Heathers' franchise mentions very controversial topics, like suicide, murder, and guns.
Heathers is about high school student Veronica Sawyer who is surrounded by the conceited popular clique at school called The Heathers. When JD arrives to Westerburg High School, he becomes Veronica's love interest and tries to convince her to do some messed up things. For example, in the movie, they kill Heather Chandler together and make it look like a suicide.
The show was originally supposed to premiere in March of this year, but due to the Parkland school shooting in Florida happening in February, it was put off. Junior Oli Griffin, who is a fan of the musical, mentions that,"The show is surrounding a sociopathic teenager with a lack of empathy who willingly blows up a school… That, while it sounds crazy, is all too real this day in age and it had just happened in Florida." When the plot of The Heathers was created back in the eighties, the creators probably didn't think that dangerous things like this could happen in real life.
Some people are enjoying the show and are excited for the show to come out, since they have seen the movie and the musical, but some are not okay with it airing. Griffin states that,"The controversial topics are little touchy for some people." Once again, things that happened in the movie, musical, and TV show have actually happened in real life. Some people just don't think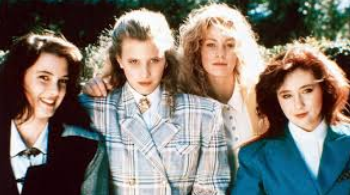 that the plot is right for the time that we live in. Things have changed since 1988 and people say that so much violence has happened since then, so the show shouldn't have even been made. Junior Kabrea Akko, who has seen the 1988 movie, says,"I'm not sure if the show will be successful, it seems risky. But the producers are not wrong for trying, especially since [the original] Heathers is so popular."
Akko and Griffin may understand why the franchise is controversial, but they still enjoyed watching the movie and musical. They are both excited to watch this new show, as all of the episodes have been aired on the paramount network since the 25th.