Applying to College is Stressful for Seniors-Here's One Possible Solution.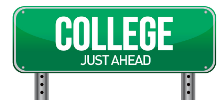 Olivia LaRosa
October 22, 2018
Senior year is noticeably the most stressful year in high school due to the fact that it is this year that seniors must apply and pick their colleges out. This may seem like an easy task but it is rather daunting seeing there are 5,300 universities and colleges in the United States. Many seniors have expressed the pressure felt to get this college process done efficiently. The general idea is if there were more structured guidance for us seniors we would feel less stressed and more confident about this process.
The solution to this problem in my opinion is very simple: create a senior seminar class. This would be a half year class that would be run by teachers or counselors skilled in the college application process area. Seniors would be able to research colleges and majors as well as get assistance with their application, essay and another aspect of the process. This would solve multiple issues students are having and would overall benefit not only them but counselors as well. I know anytime I head down to the school counseling department, there's a lines out the door to see her. This time of year, every senior is busy trying to get assistance with college stuff. By having this class, it would minimize the foot traffic in guidance, create a unified idea of what needs to be accomplished each week by students during this process and make the whole endeavor as enjoyable as applying to college truly could be.
Having that senior seminar class would create an equal playing field and benefit every single senior no matter their post high school plans. There could be aspects added to the class where students interested in joining the army can get assistance with that process as well. Another benefit that would come from having this class is that there could possibly be a program within it that allows students to have an internship or shadowing experience once they have narrowed down what their major will be. This will allow them some real life experience and make them even more prepared for college and their careers in the future.
Other seniors like Katelyn Macomber would also find a class like this beneficial. She is finding it more stressful compared to others "because with sports and all the classwork you don't really have downtime to figure it all out for yourself because not only do you need to figure it out but you also need to do it." At the high school, they urge us to be involved fully but once students have busy schedules, fitting in time for college applications can be a struggle. This class would ease that time management problem.
Senior, Alana Ceppetelli, finds the hardest aspect of this process to be the supplemental essays some colleges require. She feels like "guidance gives us instruction on what to do in general but not help with all these extra variables that some schools require." Lots of colleges have extra essay requirements, questions or have a whole other application you need to fill out. It can be difficult for counselors to address all these issues to seniors but if they had this class it would be more personalized and useful to those in these situations. 
Applying to college is frightening. It is one of the most stressful things a lot of us will do because it's us taking that next step in planning out our future as we go onto this next chapter.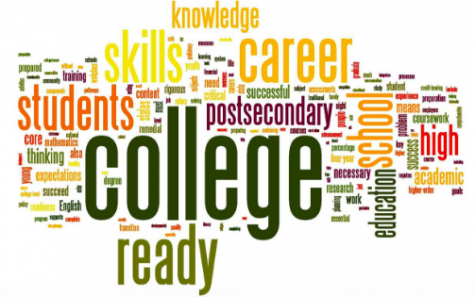 This senior seminar class would help so many students feel more confident and relaxed about this process. I know it's too late for us seniors to have it, but there's always next year's group. They should get this class and a chance to apply to college with limited stress.