Concussions: The Traumatic Truth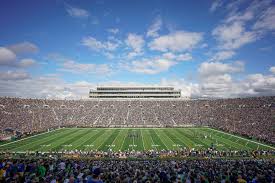 Hang on for a minute...we're trying to find some more stories you might like.
In recent years, concussions have become a main concern and topic of discussion for many within high impact sports, whether the athletes want to talk about it or not. Out of fear of being benched from the game, many athletes decide not to speak up if they are having symptoms of a concussion. Players like New Orleans Saints quarterback Drew Brees says that he wouldn't tell his wife about concussions because he, "doesn't want her to worry." The issue isn't simply in professional sports, where they get paid large salaries to play, it also happens right at home in the high school level. Camille Osumah says that, "my brothers were often too seriously involved in their sports to report any injuries in fear of being benched."
For years, the NFL has worked to hide true information on concussions and brain damage. Mike Webster, a famous player for the Steelers had become "erratic" after years of playing football. He would collect many guns and act strange to people who knew him. In an excerpt from "League of Denial," by Mark Fatnaru-Wada, Wada writes, "But that wouldn't be necessary here. The official cause of Webster's death was "acute myocardial infarction"—a heart attack. The assistant began to gather Webster's brain with his other organs, to be placed back inside his body," However, the cause of his behavior was later found to be because of head trauma from playing in the NFL, but due to no visible brain damage, it was very difficult to tell.
Some of the main ways to prevent a concussion are to play by the rules and wear the appropriate protection correctly. Still, concussions are still a large problem in many sports, even with the advancements to prevent them. It should be concerning when doctors compare the damage athletes receive to that of war veterans. Like stated above, it's not just the player's protection that is the problem, it's the fear of being benched. To quote hall of fame running back, Eric Dickerson, "You are supposed to be tough. You are supposed to play through pain. You are not supposed to cry. We are taught that early on in the game as kids. Tough sport. Brutal sport. It's like the gladiator. People want to see the big hits. They wind up on Sports Center. And as a player, you don't want to admit you are injured."