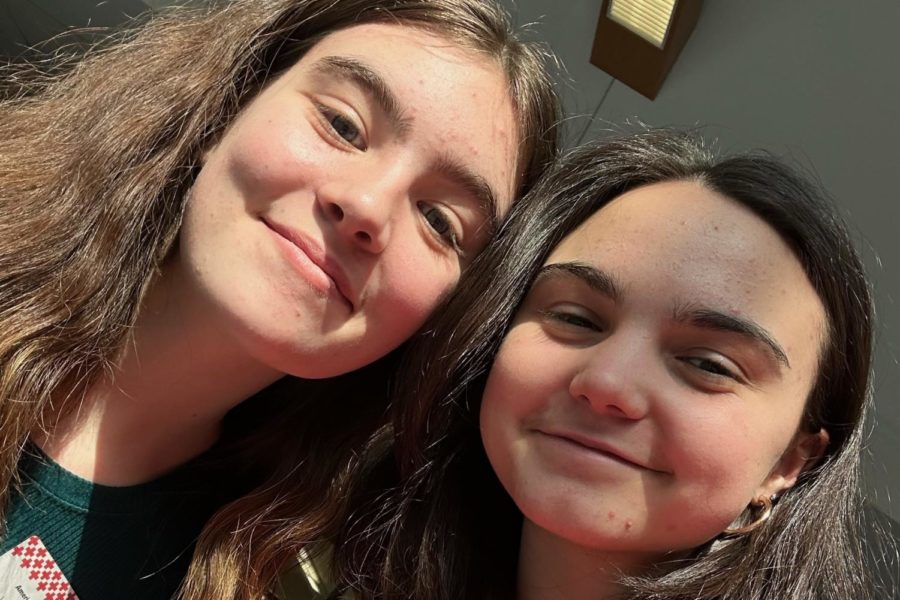 Provided by Paige Lambert
Giving The Gift of Saving a Life
The HOPE club at South Windsor High School sponsored a blood drive with the American Red Cross Association in the media center on Tuesday, March 21st. Many came out to donate blood and support. 
Tables were set up for the volunteers, and a giant snack table was available for donors after giving blood to rest and eat before returning to their day. There was calming, yet upbeat music, playing in the background amplifying and energizing the mood. 
"It was my first time donating blood, but I wasn't nervous because I know lots of people who have done it. The atmosphere was pretty good; the workers were friendly and helped you the whole way," said South Windsor High School junior, Catherine Downes, a first time donor. 
The blood drive was a success. Teachers, students and staff showed up enmasse to support the HOPE club and the American Red Cross. 
Research by the Red Cross Association shows that an estimated 6.8 million people in the U.S. donate blood, and over 13 million units of whole blood and red blood cells are collected in the U.S. in a year. Almost 45% of people in the U.S. give either positive or negative group O blood.  
Biology teacher Mrs. Katharine Karasinski was a donor at the blood drive. "I think it went really well, we had a lot of students come out and donate. It's great we have been doing the drive for 15 years, at least. Every time someone donates blood they have the potential to save up to 3 lives." 
Senior Cameron Lamont is a member of the HOPE club and organizer of the event.  Lamont also works with the Red Cross. He has played a major role in the HOPE club for the past two years.
"
I've been volunteering with the Red Cross since last year as a junior"
— coordinator of the event, senior Cameron Lamont
This year was his first year running the Blood Drive as coordinator. Lamont was the one making sure that everyone who gave blood was comfortable, while also making sure that after donating blood, donors sat for 10 minutes and had a snack. He also was in charge of the volunteers who took time out of their school day to help.