The Black Student Alliance
Groundbreaking steps towards a more equitable SWHS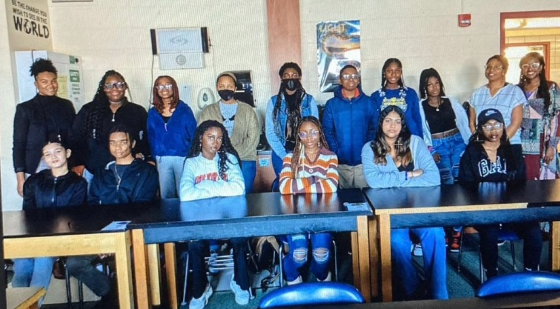 Black History Month has officially commenced, and South Windsor High school is making great efforts to amplify the voices of those within the Black community. However, one club at SWHS stands out among the rest. The Black Student Alliance, or BSA, is a club with over two dozen members, dedicated to celebrating the achievements of Black people all year round. It serves as an inclusive space in which Black students and allies can thrive.
Nafissa Ly, a freshman who joined the club this year and has since become its president, describes BSA as a club that started in 2020 that strives to "…make South Windsor more inclusive to Black students and inform the upcoming generation of racism, and how to prevent it."
As president, Ly spoke on her experience leading the club, emphasizing the fact that "…although I am a freshman this type of field isn't new to me." She described her process in middle school of collaborating with fellow students and club members Kamron Redding-Hall, Natalia Ramirez, Isabella Duran, Camille Scott, Aniyah Ransom, and London Bascomb, in developing plans to approach racism. This was during a time when many "… racial conflicts uprooted" with the death of George Floyd and widespread reckoning on racism and police brutality in the USA.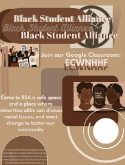 She led an effort to contact the head of diversity and equity of SW, Stephen Higgins, and constructed "…a plan that would be best fit to address the situation and similar situations further in the future," demonstrating the experience she already had in combating racism and intolerance in the community, prior to her joining and leading of BSA at the high school.
To Ly, BSA, and all members of the Black community, Black history month is an incredibly special time. She emphasizes the importance of Black history month and its role in exposing, "…non-Black individuals to Black culture and informing them on how Black Americans have impacted the nation. It also gives Black Americans a chance to celebrate our accomplishments even with our many setbacks."
According to Ly, BSA is making countless strides to celebrate the importance of Black history month all throughout February.
"We plan to provide information posters and images on our showcase that will display Black historical figures and other relevant historical facts. More impactful things are upcoming," announced Ly.
Although South Windsor has made great efforts to promote inclusion, Ly believes there is always more work that can be done. She highlights the fact that, "The Black population in South Windsor is extremely sparse. It is vital that more information about Black history is covered and highlighted, since there is a lot about Black History, especially Black History in America, that isn't covered in the school curriculum."
At the end of the day, BSA is making great efforts to promote social change right here at SWHS, during Black history month and all year round. Ly prompts members of the SWHS community to continually educate themselves, in the month of February and beyond.
Leave a Comment
About the Writer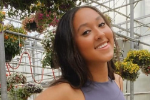 Olivia Liegl, Staff Writer
Senior Olivia Liegl is an aspiring journalist. She is interested in literature as well as writing. She is optimistic and excited to shed light on stories and people whose voices aren't heard. Olivia is...