Taylor Swift: More Than Just a Pop Star
With Taylor Swift's highly anticipated new album "Midnights" being released on October 21, 2022, it's important to note some of the reasons as to why Taylor Swift has proven herself time and time again to be a trailblazer in the music industry. 
Having sold nearly 13 million albums over the span of her career, Swift has released 11 studio albums, two of which were released five months apart. Having broken through in the industry at 14 years old, Swift has proven through the past 18 years to be a force to be reckoned with. 
Her power and strength were all the more demonstrated in 2019 when Swift and her manager, Scooter Bruan, erupted in a public feud. The feud was based upon the issue regarding the selling of Swift's masters by Braun without her knowledge.
 In order to overcome this adversity, Swift vowed to re-record all of her studio albums she doesn't "own" to be able to make a better profit on her own work, including Red and Fearless. 
These projects require immense dedication and perseverance, having to essentially "redo" the work she had already done so many years ago. 
Taylor has also been caught up in multiple other controversies with celebrities such as Kanye West and Jake Gyllenhaal. In both, rather than allowing them to define her, she used these conflicts as motivators for entire songs and albums to skyrocket her career. 
The 2009 VMAs where Kanye West stormed the stage and "stole" her acceptance speech was the inspiration for her Reputation album in 2017 which sold a million copies in its first week. Her relationship with Jake Gyghelall despite the nearly 10-year age gap was the inspiration for her song on her Red album "All too well", the short film for that song having over 76 million views to date. 
Taylor Swift continues to shatter new records, having been nominated for eight categories at the 52nd annual grammy awards and winning four of them including album of the year. 
Though many dismiss her talent, writing her off as "just another pop star" who only makes songs and albums about her ex-boyfriends, her recognition, awards, and success prove otherwise. 
In promoting her new album "Midnights", Taylor is using the marketing strategy of releasing the name of each track on the album via Tik Tok and dubbing it "Midnight's Mayhem".
This strategy is not only highly effective at broadening her targeted audience but it also reflects just how connected Swift is with her fans, using her online presence to give her followers a sneak peek at some of her genius. 
With her album coming out in just a few days on October 21st,  many fans, including myself, are expected to see Swift sour to even bigger heights.
Leave a Comment
About the Writer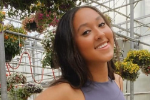 Olivia Liegl, Staff Writer
Senior Olivia Liegl is an aspiring journalist. She is interested in literature as well as writing. She is optimistic and excited to shed light on stories and people whose voices aren't heard. Olivia is looking forward to expanding upon her knowledge in journalism and looking to see if this is something she is looking to pursue as a career.