Stranger Things Season 4 is Released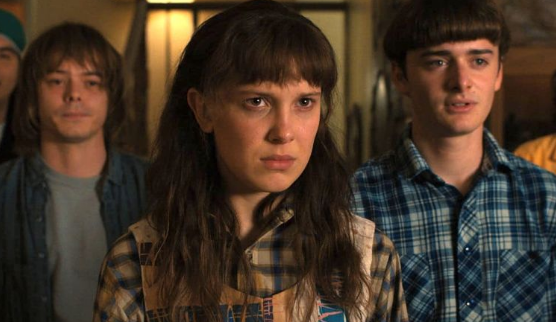 After 3 long years of waiting, Stranger Things season 4 has been released.  And it might be one of the best seasons yet.  
In July of 2016, Netflix released Stranger Things, and it was an instant hit as many people fell in love with the show.  This was followed by season 2 released in October 2017, season 3 in July 2019, and season 4 which was split into two parts having the first release in May 2022 and the second release in July of 2022, and they are set to have a fifth and final season but the release date is unknown at this time. 
In the first week of releasing, fans have already pushed it to Netflix's top 10 shows, actually pushing it to the number 1 spot.  "According to the streaming service's newly released Top 10 rankings, Stranger Things' new season was viewed for 287 million hours during the week of 23-30 May, landing in the number one position." Not only did they stream huge numbers, "Stranger Things season 4 has officially become Netflix's largest ever premiere weekend debut for an English-language series."
But it wasn't just the new season that was responsible for bringing it to the number one spot. "Apart from the fourth season, Stranger Things' first three seasons also made it to Netflix's Top 10 list as fans rewatched the series in preparation for the new season." 
Stranger Things has always been somewhat disturbing, but in this season the producers and directors really dug into the horror elements as there is a lot of blood and it is scary to anyone not familiar with the show. "Last week, the cast of Stranger Things warned younger fans that the forthcoming season is 'disturbing'.  
There was even a warning in the first episode following the tragic Texas Robb Elementary School shooting that said, "We filmed this season of Stranger Things a year ago. But given the recent tragic shooting at a school in Texas, viewers may find the opening scene of episode one distressing. We are deeply saddened by this unspeakable violence, and our hearts go out to every family mourning a loved one."  
This season has proved to be the scariest and possibly the best and also the longest as the last 2 episodes releasing in July are the length of a full feature film.  And all the other episodes are over an hour long. 
All in all, this show is loved by fans and they clearly can't get enough of it.