Pop Star SOPHIE Has Passed Away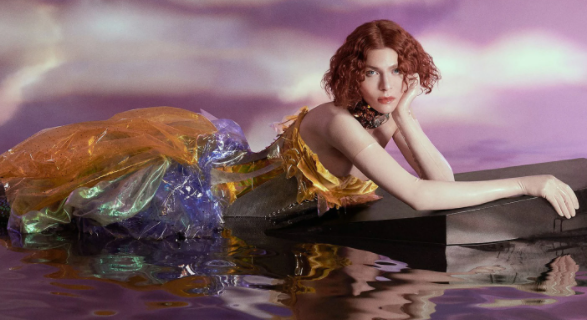 Popstar/Producer SOPHIE XEON a celebrated innovator and vanguard for the experimental tragically passed away in Athens at 34 due to complications after a deeply unfortunate accident. 
This news was a shocking accident, that cast what many fans and collaborators of hers have described as a wave of sadness and grief. Merely due to the uncompromising nature of her being and music that touched so many and without even trying, took hold of hearts to inspire and uplift. Fellow experimental musical act and trans voice Arca expressed those feelings on Twitter shortly after the news was made public, "despite the sorrow that overwhelms me as I write this, the deepest feeling I want to express is that of gratitude to you."
This immeasurable impact SOPHIE has made over the past few years has been an overwhelmingly exciting venture to witness for so many. Beginning early on in the 2010's now-classic SOPHIE pop bangers like "Bipp" and "L.O.V.E" immediately upon hitting the masses began to shift the world of what pop could be. Decorated artists such as Madonna, Kanye West, and Vince Staples pushed her production to the forefront on some stellar tracks. However, her somewhat underground work with record label P.C Music and profoundly forward-thinking pop acts like Charli XCX were what some describe as the driving force in creating what is now the bubbling niche genre Hyperpop. However, SOPHIE's biggest declaration of self to date has been her masterful 2018 album "Oil of Every Pearl's Un-Insides" (a homophone for "I love every person's insides.") A Body of work that acted as the artist's statement of her then unknown identity as a Transgender Woman and the largest undertaking of truly mind-bending pop that questioned, challenged and sought to put forth a declaration of future SOPHIE had wished to witness. Although not widely recognized the album was even picked up by the Grammys in 2018 for a nomination in the Best Electronic Album category.
If you wish to understand the purpose of "Oil of Every Pearl's Un-Insides" in a few tracks, I'd recommend the lead single "It's Okay To Cry" and SOPHIE's currently most popular tune "Immaterial." SOPHIE initially reintroduced herself on "It's Okay To Cry" as its music video and nature was the artists coming out of sorts and first time hearing SOPHIE's mostly raw vocals. Today the song has also become a rallying cry for fans hurt by her passing, On Twitter, several asked all who were fans of SOPHIE to play "It's Okay To Cry" as loud and unwavering as possible out their speakers and windows to celebrate her life. In regards to "Immaterial", it exists as an anthemic pop explosion that perfectly encapsulates SOPHIE's career mission statement.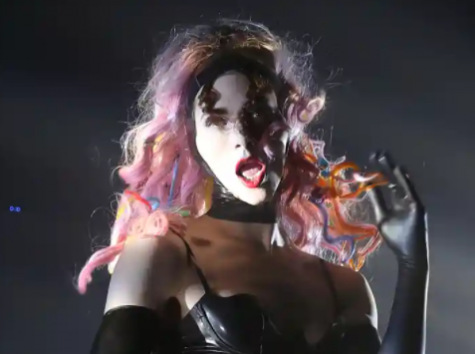 To pull from the lyrics:   
"I was just a lonely girl
In the eyes of my inner child
But I could be anything I want
And no matter where I go
You'll always be here in my heart"
As a fan and as someone who respects SOPHIE's ingenuity and voice on such a personal level, yes my heart was shattered waking up to the news of her passing. I had to grapple with how hard it was to see such an influence and beacon of creativity of mine snuffed out so effortlessly. But after much emotions spent, I can assuredly say that SOPHIE will be immortal through her art and that is something nothing holds the power to take away. The immaterial girl was and will always be credited with so much, her voice deserved a whole new world but we were thankful enough to be graced by it. Always and forever a rebel in art and life rest in peace SOPHIE XEON. p.s stream Faceshopping