An Overview of Birds of Prey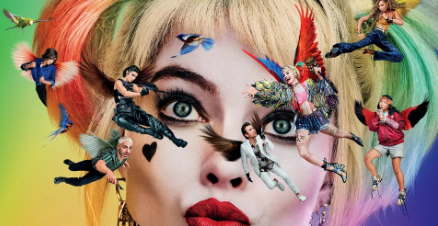 Birds of Prey opens up on a recently broken up Harley Quinn and Joker. Harley, after creating chaos and making enemies for years, is left without protection from the newfound targets and bounties on her head. Quinn unprotected by her ex and on the run will have to escape narcissistic crime boss Black Mask (Ewan Mcgregor) and an army of every thug with a vendetta against the harlequin. However bleak Quinn's state may be, things even out when she forms unexpected allies in three deadly women Huntress (Mary Elizabeth Winstead), Black Canary (Jurnee Smollett-Bell) and Renee Montoya (Rosie Perez). 
The film is a chaotic ride through Harley's subconscious as she must claim her own emancipation from the Joker's abusive grasp on her freedom. Throughout my viewing experience, the colorful spectrum of insanity and thrilling chaos of each fight for emancipation was massively entertaining.
The film's plot can be slight and convoluted, but Birds of Prey rips through its neo-noir story with such glee that you barely notice the tired narrative half of which seems cobbled together from the film's reshoots. It's aided by the wacky non-chronological nature of the film, told with an unreliable twinkle by Harley herself, who frequently rewinds and fast-forwards through the events that don't pertain to her.
Much like its central character, Birds of Prey and the Fantabulous Emancipation of One Harley Quinn is lunacy that boasts some of the most inventive fight sequences ever seen in a comic book movie, even if it often has a tendency to undermine its momentum just when it's kicking into high gear. It doesn't reinvent the wheel especially among the fourth-wall-breaking Deadpool franchise but it's still a blast that feels like a two-hour sugar high without the crash.
Image: Theverge.com