A Taste of 1984 in the 21st Century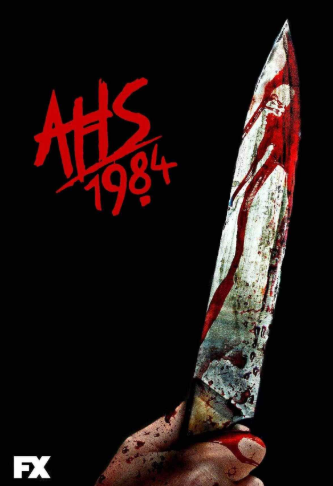 Hang on for a minute...we're trying to find some more stories you might like.
Ryan Murphy's newest installment of the critically acclaimed anthology series American Horror Story is its newest season titled 1984. This season will pay homage to one of pop culture's greatest phenomenons: '70s and '80s slasher films.  You can expect every trope from the girl next door to a psychopath on the loose with an unshakeable bloodlust.  In the first episode, we are introduced to a mass murder that happened 14 years ago at a sleepaway camp known as Camp Redwood, performed by a psychotic custodian at the camp known as Mr. Jingles. Now it's 1984, aerobics are in and the new wave has taken over the music scene. Also recently renewed after 14 years of being closed due to "complications",  Camp Redwood has reopened and ready to start a new summer of fun. Coming to work at the camp over the summer are our five counselors of which perfectly encapsulates the slasher movie personas. These include the aggressive jocks Chet and Ray, played by Gus Kenworthy and Doron Horton respectively, the resident party girl Montana, played by Billie Lourd, waspy aerobics teacher Xavier, played by Cody Fern, and the gentle girl next door Brooke, played by Emma Roberts. Hoping to escape the city and have a summer of fun, friendship and full of flirting, they never could have predicted the despair ahead. When psychotic killer Mr. Jingles escapes from his asylum after 14 of being incarcerated and may now return to Camp Redwood with hopes to kill once again. Overall, 1984 has brought a new thrilling resurgence to American Horror Story. It has already made me begin to second guess myself due to the plot's ability to play with slasher tropes and cliches in order to keep the audience on their feet. I hope for the future of this season that it continues to utilize horror tropes and introduce new and exciting plot devices and twists.