Runway Model Dies During Fashion Show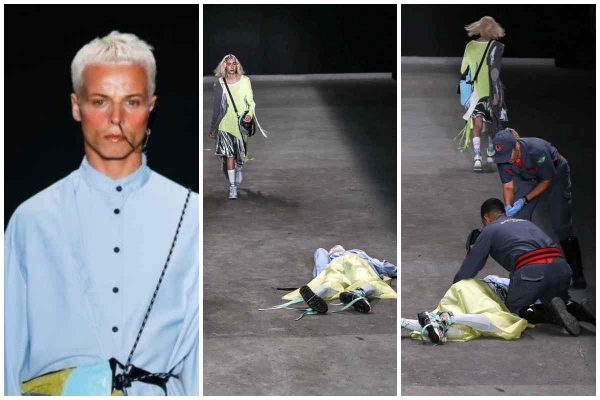 Katelyn Macomber
May 2, 2019
Many students around South Windsor High School are interested in the fashion industry and the daily trending media posts. Imagine being at a fashion show and next thing you see is a model collapsing on the runways and dying. That is exactly what happened. On April 27th, 26-year-old model, Tales Soares was walking down the runway when he collapsed in the middle of the runway.
The show started as any show would. Audience members were enjoying the show until paramedics rushed to the stage. According to US Magazine ¨front row spectators thought it was all part of the performance until other models looked on horrified.¨ Being a member in the audience they would never think of something bad happening. After Soares was rushed to the hospital, soon after he was pronounced dead. As this was a recent event authorities do not know the cause of the death at this time.
Soon after Soares' death this tragic event took on the trending media. Many fans and models claimed he was healthy and ¨maintained a good vegetarian diet.¨ Soares' agency posted their condolences but did not acknowledge why or how Soares died. As fans mourn condolences are made out to Soares' friends, family, agency and fans. Officials are currently working on investigating the cause of his death in order to provide closure to Soares' fans all around the world.